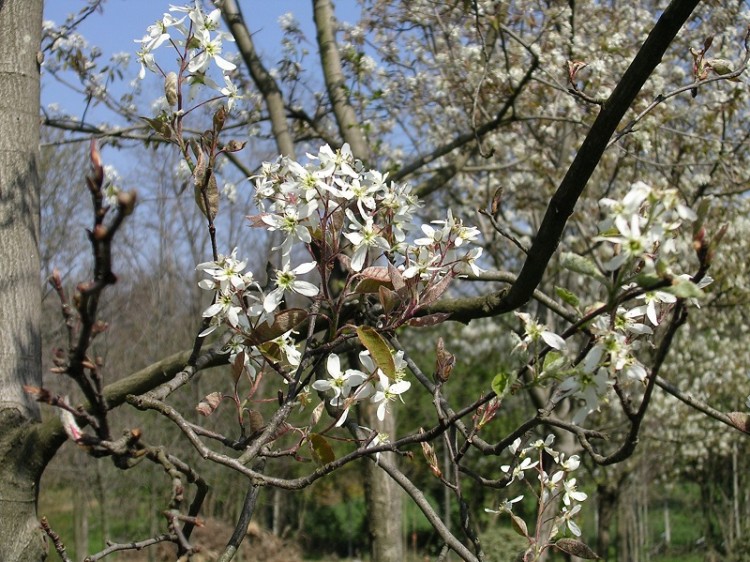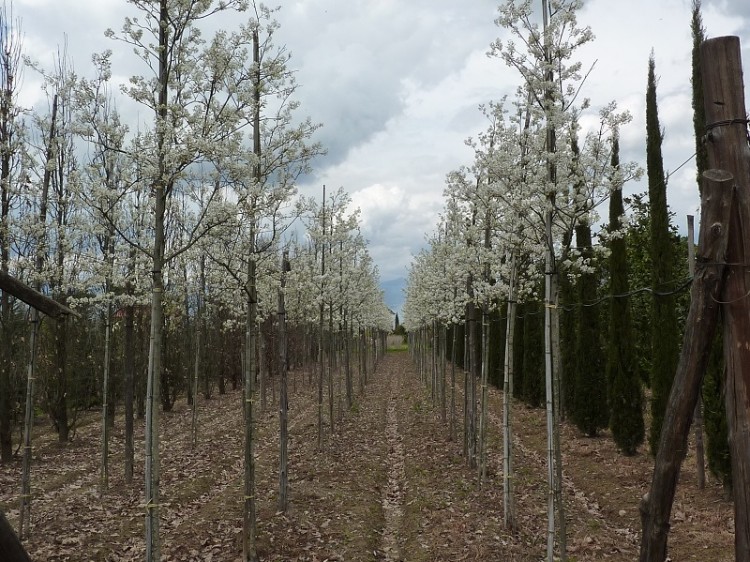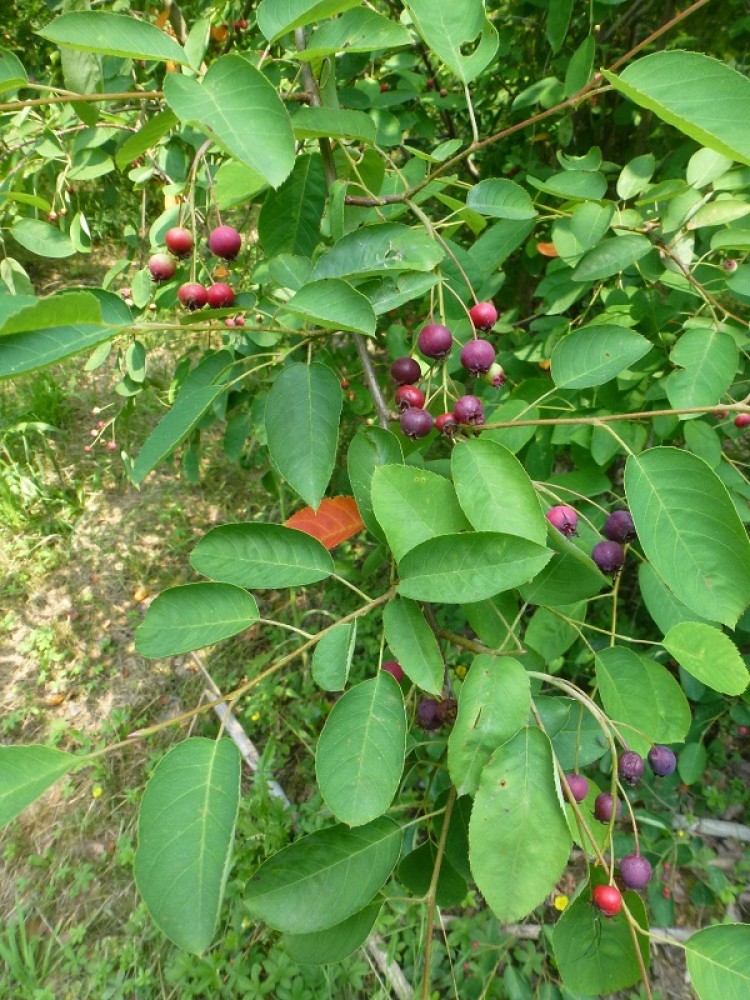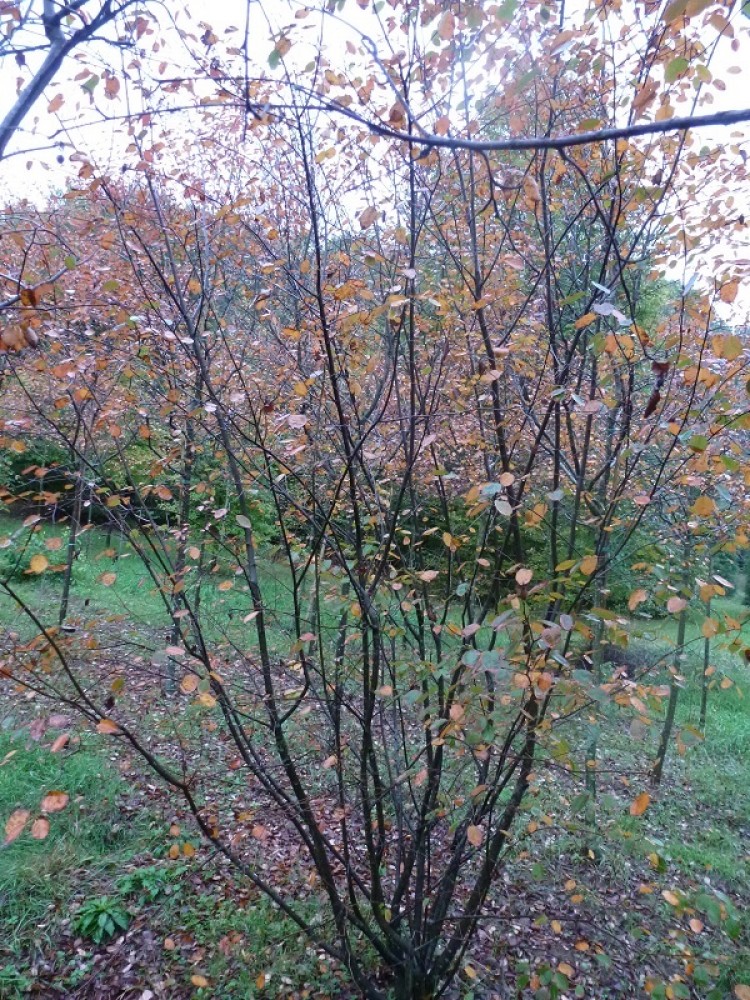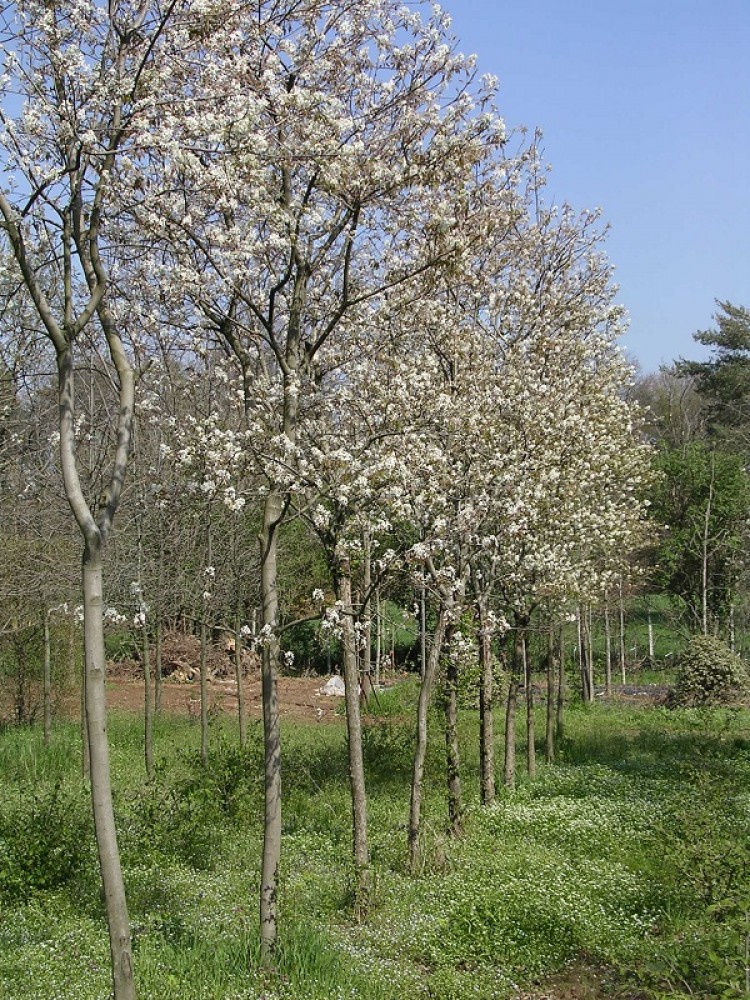 Amelanchier lamarckii
Amelanchier è un albero o cespuglio multi tronco di terza grandezza a foglia caduca, con una fioritura bianca a inizio primavera, frutti rossi e viola e un'ottima colorazione autunnale.
Amelanchier lamarkii è un grande e eretto cespuglio, con foglie color bronzo con colori autunnali rosso e arancione. Fiore bianco a inizio primavera e bacche rosso-viola.
Amelanchier are small deciduous trees or shrubs with showy white flowers in early spring, red to purple fruits and often good autumn colour.
A. lamarckii is a large erect deciduous shrub or small tree of open habit, with bronze-tinged young leaves turning orange and red in autumn. White flowers in short lax racemes as the leaves unfurl. Fruit a red to dark purple-black berry, soon eaten by birds
Amelanchier lamarckii 
lotto
forma
potatura
altezza
circonferenza
vaso/zolla
area
quantità
053
alb
lib
14-16
zl
carugo
50
758
alb
lib
14-16
zl
pistoia
90
308
alb
lib
16-18
zl
carugo
13
315
alb
lib
16-18
zl
carugo
30
790
alb
lib
16-18
zl
pistoia
8
073
alb
lib
20-25
zl
carugo
25
314
alb
lib
20-25
zl
carugo
35
510
alb
lib
30-35
vaso
carugo
2
307
mt
lib
150-200
zl
carugo
35
345
mt
lib
150-200
zl
carugo
50
077
mt
lib
400-450
zl
carugo
13
319
mt
lib
450-500
zl
carugo
5
521
mt
lib
450-500
vaso
carugo
1