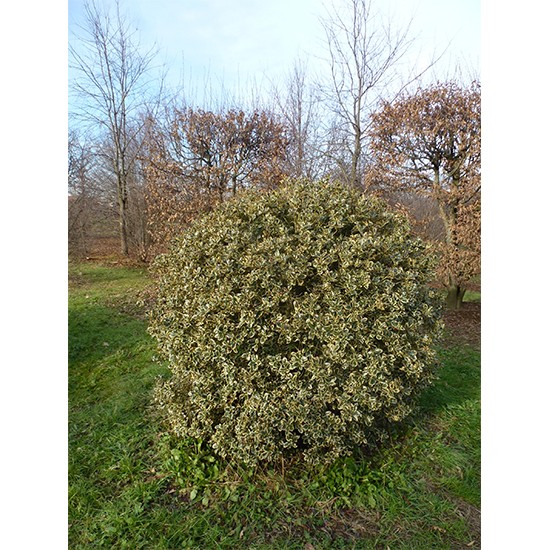 Ilex aquifolium 'Argentea Marginata'
Arbusto sempreverde dal portamento denso e compatto con  foglie ampiamente ovate, rigide, spinose, di color verde con ampi margini bianco-crema. Le foglie giovani si colorano di rosa-porpora. I soggetti femminili producono bacche di color rosso vivo.
Medium-sized evergreen tree of conical outline, with spiny, undulate leaves boldly edged with cream and tinged pink when young. Flowers small, dull white; berries bright red.