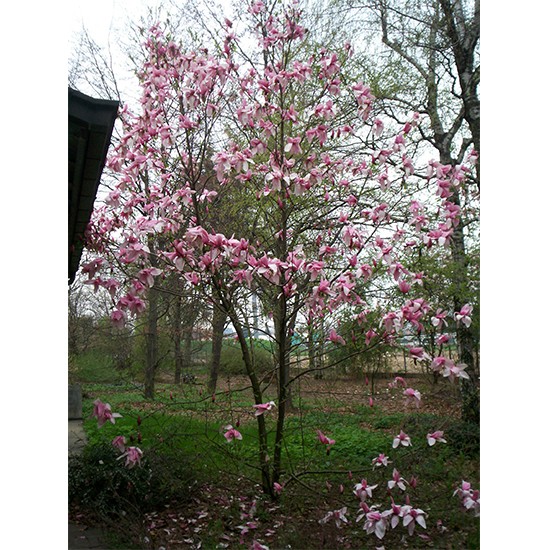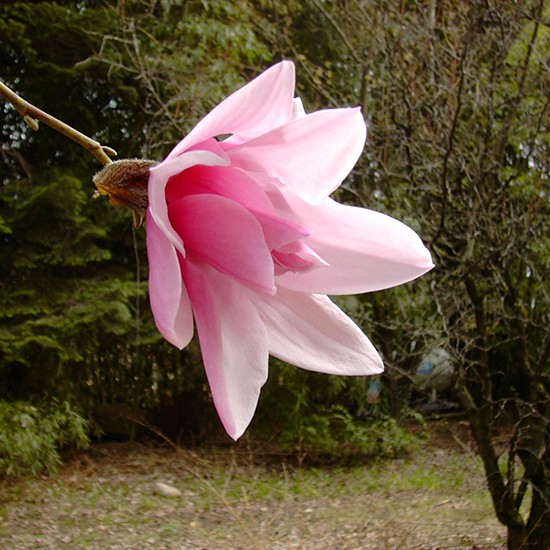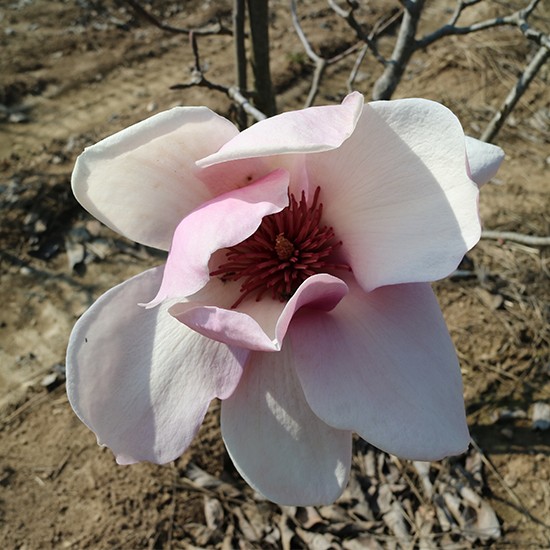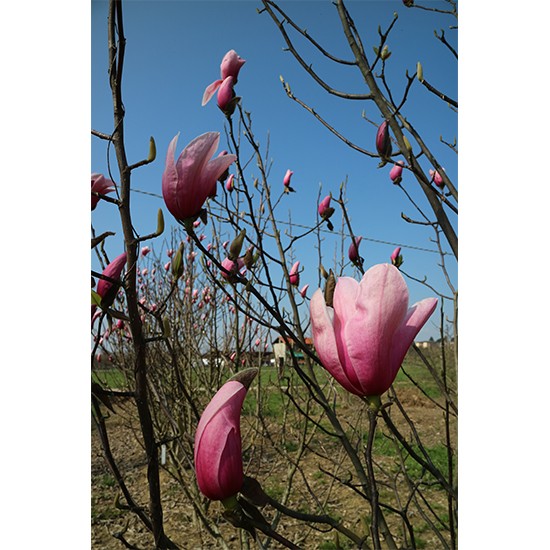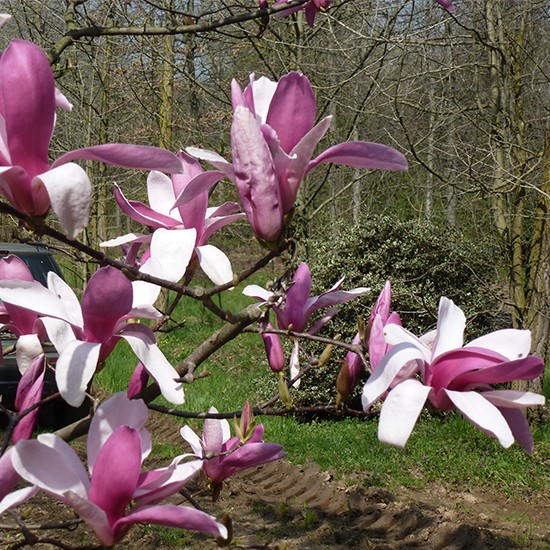 Magnolia 'Star Wars'
Magnolia 'Star Wars' è un albero di forma arrotondata altezza e larghezza massima 5-6 m. Vegetazione densa, foglie verde chiaro ovali allungate. Lunga e duratura fioritura in marzo-aprile, fiori a calice semi-doppio color rosa magenta intenso con interno bianco.
M.'Star Wars' is a small rounded tree or large shrub to 6m; dense foliage with mid-green leaves and large, fragrant, rosy-pink mid-double flowers, white inside,  in mid or late spring.