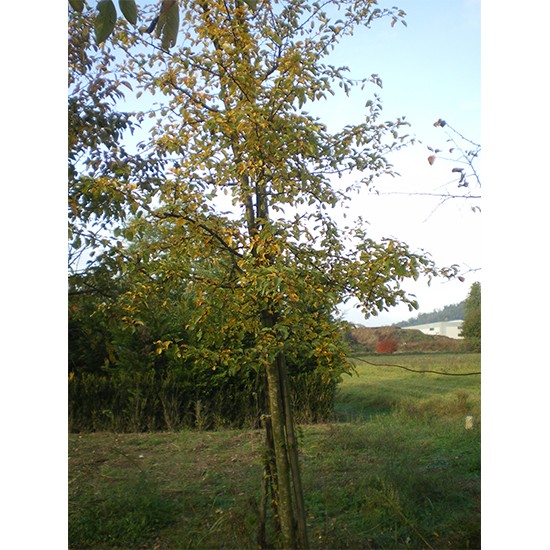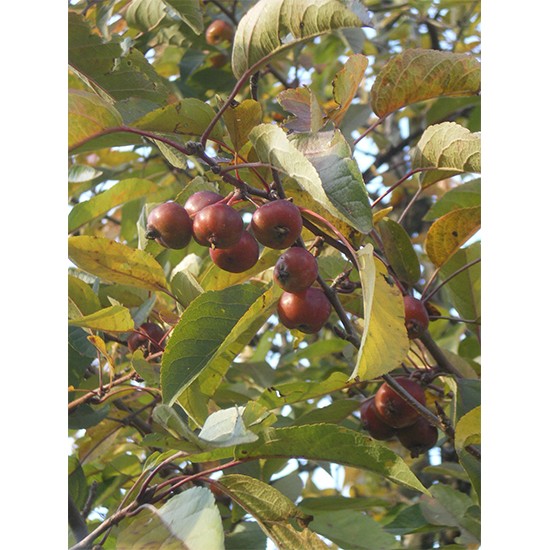 Malus 'Professor Sprenger'
Malus 'Professor Sprenger' è un melo da fiore e da bacca. Di dimensioni contenute, l'esemplare a adulto raggiunge i 4/5 mt. di altezza. Abbondantissima fioritura bianco rosata nei mesi primaverili, a seguito della quale si assiste alla formazione di piccoli frutti di un intenso colore giallo-arancio. I frutti eduli possono rimanere sull'albero fino alla fine di dicembre.  Predilige terreno fertile e ben drenato. Molto rustico.
Malus 'Professor Sprenger' is a little crab apple (4-5m tall)with white flowers opening from dark pink buds in spring. The tree is broadly pyramidal to round with oval to elongated green leaves. In autumn the golden yellow foliage is accompanied by ovoid orange-yellow to deep orange fruits that remain on the tree until late December. Prefers a rich, dry soil. Very hardy.