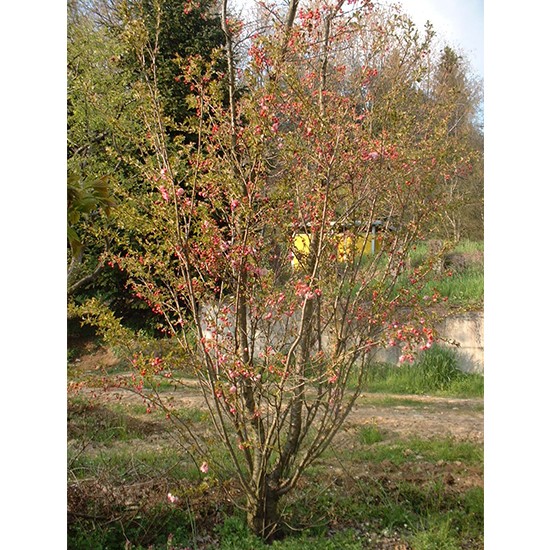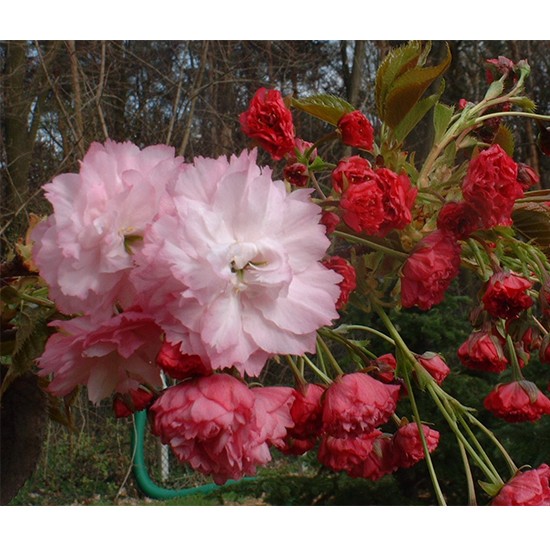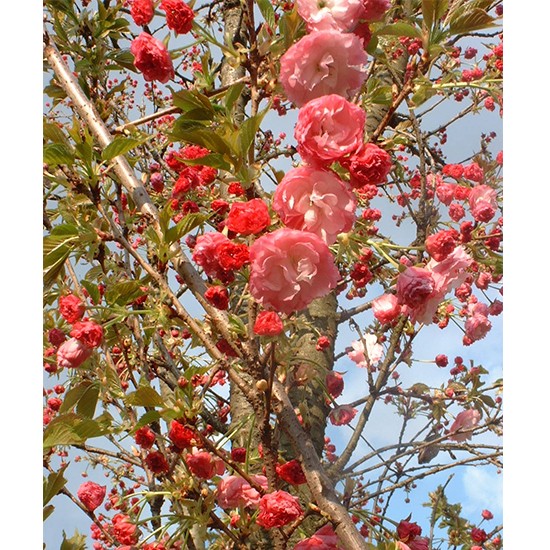 Prunus 'Pink Perfection'
Prunus 'Pink Perfection' è un piccolo albero deciduo formato da una chioma compatta di rami a salire. Le foglie nascono color bronzo, virano al verde e in autunno si tingono di arancio. I fiori sono rosa chiaro, doppi, larghi circa 5 cm, e compaiono a grappoli in tarda primavera.
Prunus 'Pink Perfection' is a small deciduous tree with compact crown of ascending branches. Leaves open bronze, later green, with some orange tints in autumn. Double, light pink flowers 5cm in width in drooping clusters in late spring.